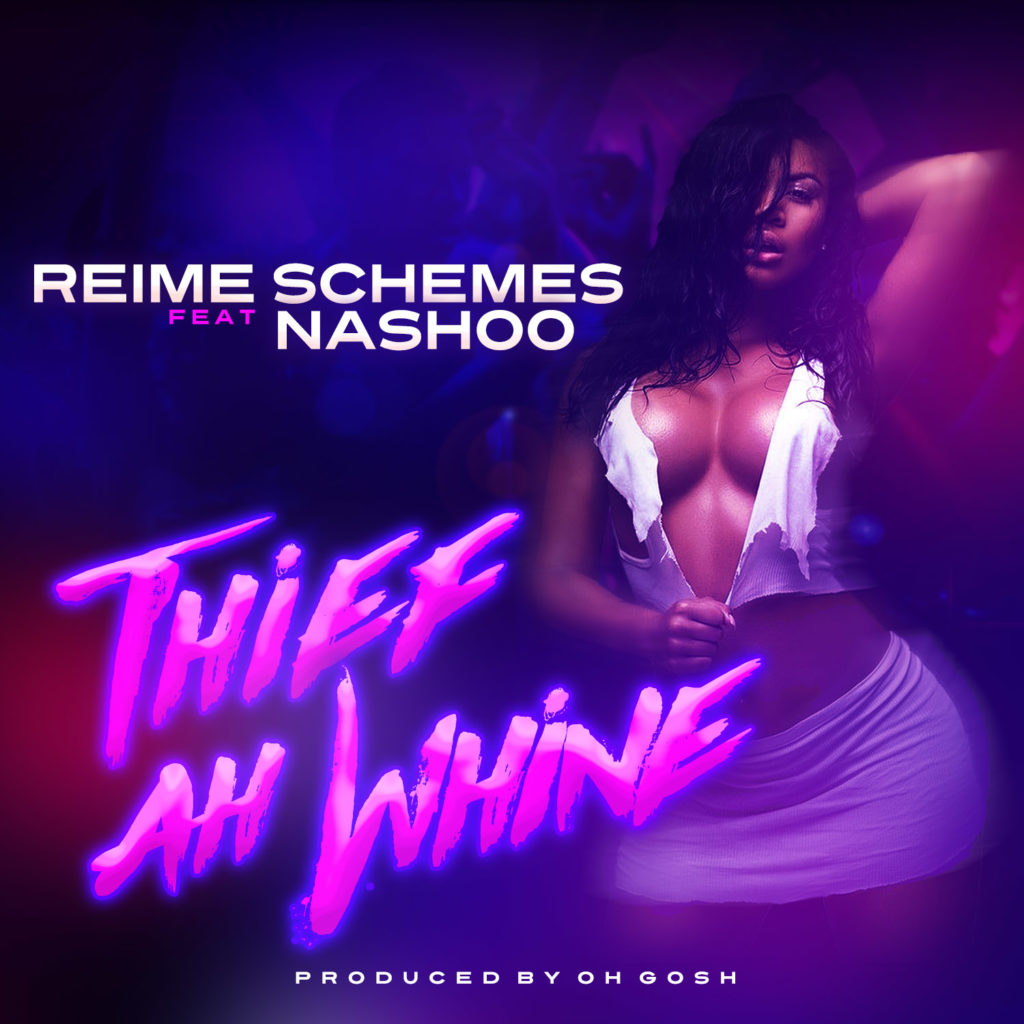 We haven't reached Spring or Summer yet but Reime Schemes and Nashoo are heating things up with their latest collaboration 'Thief Ah Whine'.  The Reggae, Hip hop mix gives you that Caribbean Island ambiance. With such a catchy hook,  no matter where you are this track will take you to an island, beach, or just put you in a great mood.  
Directed by "Qualita Films"
Produced by "Oh Gosh Leotus"
Extras: Model: "Dally"
Dancer: Nina Velasquez -Reyes
Dancer: Daniela Gomez -Rosas
CONTACT "REIME SCHEMES":
Instagram: @reimeschemes
Twitter: @reimeschemes
Facebook: www.facebook.com/reimeschemes
Email: Reimeschemes@gmail.com
CONTACT "NASHOO"
Email: Spaceshipmusicintl@gmail.com
Youtube: Nashoo SpaceshipGirl
Instagram: NashooLovespreader
Website: www.nashoo.fun
© 2019 D.R.S Entertainment and Spaceship Music International
Available #Now on all streaming sites:
(TIDAL): https://tidal.com/browse/album/97789225
(Spotify): https://open.spotify.com/album/0k19QGsA8DjR1S3l3XczPL
(ITunes): https://itunes.apple.com/us/album/thief-ah-whine-feat-nashoo-single... 
(Amazon): https://www.amazon.com/Thief-Whine-feat-Nashoo-Explicit/dp/B07K2MG4B3