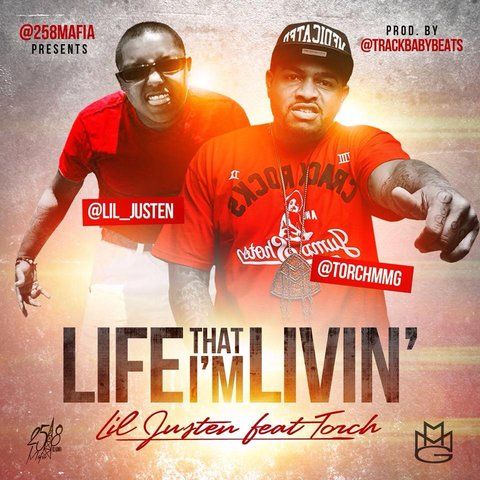 Lil Justen of 258 Entertainment has recently released a single featuring Maybach Music Group artist Torch. The single is titled "Life That I'm Livin'" and since its release in the beginning of May, it has been featured on AudioMack, Hip-Hopvibe and even ViralNewsChart. Torch has become a high demand artist with his rise as a MMG artist over the past year and is currently pushing his single "El Chappo". They both collaborated on this track produced by @TrackBabyBeats and it has boosted both artists social media following. Late last year, Torch and Lil Justen first linked up during an event in Oahu, Hawaii.
Check out the AudioMack feature for an exclusive DJ KingFlow preview. Please show your support and purchase the single from iTunes.
Listen & Download here
https://www.audiomack.com/song/dj-arabmixtapes/life-that-im-livin-d...